Product Name
Jasminer X4-Q
Hashrate
1.04Gh/s ±5% @25℃
Power efficiency on wall
0.462J/Gh @25℃
Power on wall
480W ±10% @25℃
Working temperature
5-40℃
Miner Size (L*W*H, with package),mm
134 x 360 x 482mm
Gross Weight
10000g
Network interface
RJ45 Ethernet 10/100M
Operation humidity(non-condensing),RH
5%~95%
Note
1.Including PSU size
2.Including PSU weight
Jasminer X4-Q uses the EtHashETC algorithm for mining, with a maximum computing power of 1.04Gh/s and a power consumption of 480W. The miner is scheduled to launch on September 5, 2022, offering miners a variety of Ethash-based tokens.
The JASMINER X4-Q is equipped with a high-throughput intelligent engine independently developed by JASMINER, based on the world's leading "storage and computing" high-throughput computing chip, specially built for the "complex giant" blockchain network. It only needs 480w±10% power consumption to obtain ultra-high computing power of 1.04GH/s±10%, providing new performance with cost reduction and efficiency increase for applications such as home, IDC room or professional sites. It has multiple advantages such as high efficiency and low consumption, easy deployment, quietness and environmental protection, bringing customers an absolute comfortable experience.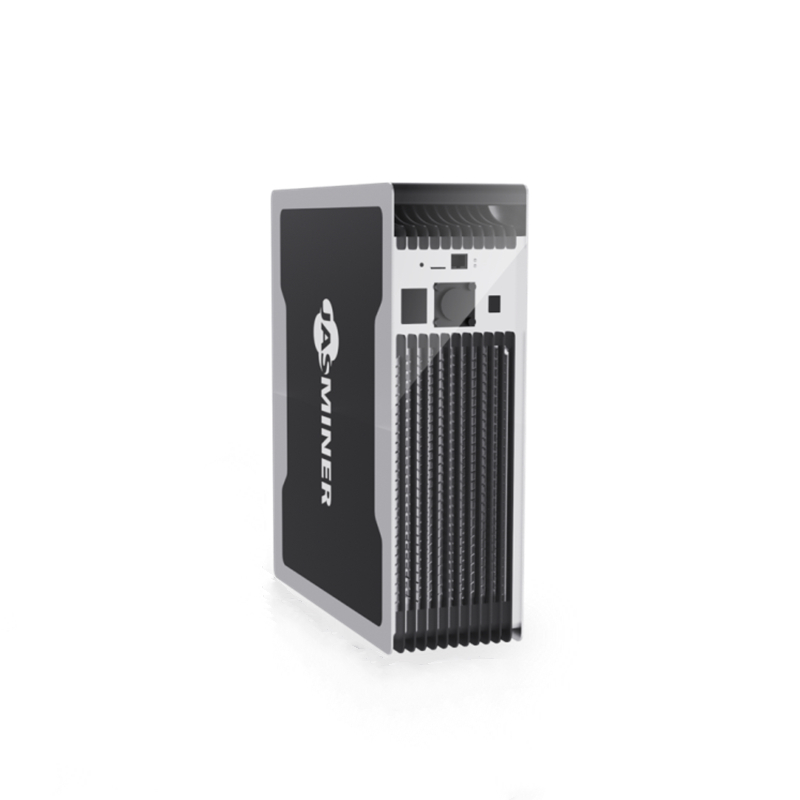 Product advantages:
Computing power upgrade, great potential
JASMINER X4-Q has a newly upgraded 1040MH/s±10% stronger core computing performance and an innovative power consumption ratio of 0.46J/MH, born for the pursuit of extreme performance, energy saving and extraordinary computing experience.
Quiet flagship, comfortable and quiet
JASMINER X4-Q uses a large area of ​​heat dissipation materials to create a flagship silent rhythm system, which effectively reduces noise and has stronger heat dissipation. The working temperature is 0-40°C, and the noise is ≤40dB. It can also be used in the bedroom environment.
Exquisite appearance, surging kinetic energy
The heat dissipation-friendly grille-style art design not only shows individuality but also shows the beauty of science and technology. The 3U standard form and the design of hidden mounting ears on both sides can be deployed in more scenarios such as IDC computer room and home, and stably exert surging power.
Profitability of Jasminer X4-Q
With the characteristics of the storage-computing integrated architecture and ultra-high throughput, with excellent computing performance, it is widely applicable to the proof-of-work of blockchain networks using algorithms such as ETCHASH and ETHASH, which can meet the needs of various customers. to a good return on investment.
Based on today's earnings data, daily profits are expected to be around $11. We must state that changes in profitability depend on several factors. These include coin prices and market volatility.
Warranty for the X4-Q
Brand new machines come with a full 180-day warranty.