Product Name
Antminer S19 Pro+ Hyd (198Th)
Hashrate
198Th/s ±5% @25℃
Power efficiency on wall
0.028j/Gh @25℃
Power on wall
5445W ±10% @25℃
Working temperature
5-40℃
Miner Size (L*W*H, with package),mm
410 x 196 x 209mm
Gross Weight
17500g
Network interface
RJ45 Ethernet 10/100M
Operation humidity(non-condensing),RH
5%~95%
Note
1.Including PSU size
2.Including PSU weight
ANTMINER S19 Pro Hydro 198TH/s is a new liquid-cooled ASIC released by Bitmain. Its scheduled release date is May-September 2022.
This unit has the highest hash power of any Antminer to date and can reach 198 th/s, however, it does consume more power than other antminer machines with a wall power rating of 5445W. Its power efficiency is 27.5 J /TH. This is lower than the efficiency of the S19 XP which delivers 21.5 J/TH. But its efficiency is higher than the S19j Pro 104TH/s efficiency of 29.5 J/TH.
This unit is unique because it is the first liquid-cooled ASIC miner offered by Bitmain. It has an impressive 8L/min water flow and is designed to operate from 0 to 40°C. The Bitmain Antminer S19 Hydro features the latest generation firmware to provide an effortlessly optimized mining experience. This ensures faster start-up while water cooling technology enables ease of use and high performance standards. It is designed with hotter climates in mind, especially in the southern United States, Mexico and the Gulf Cooperation Council (UAE, Kuwait, Bahrain, Saudi Arabia, Oman, Qatar) and increasingly hotbed densities.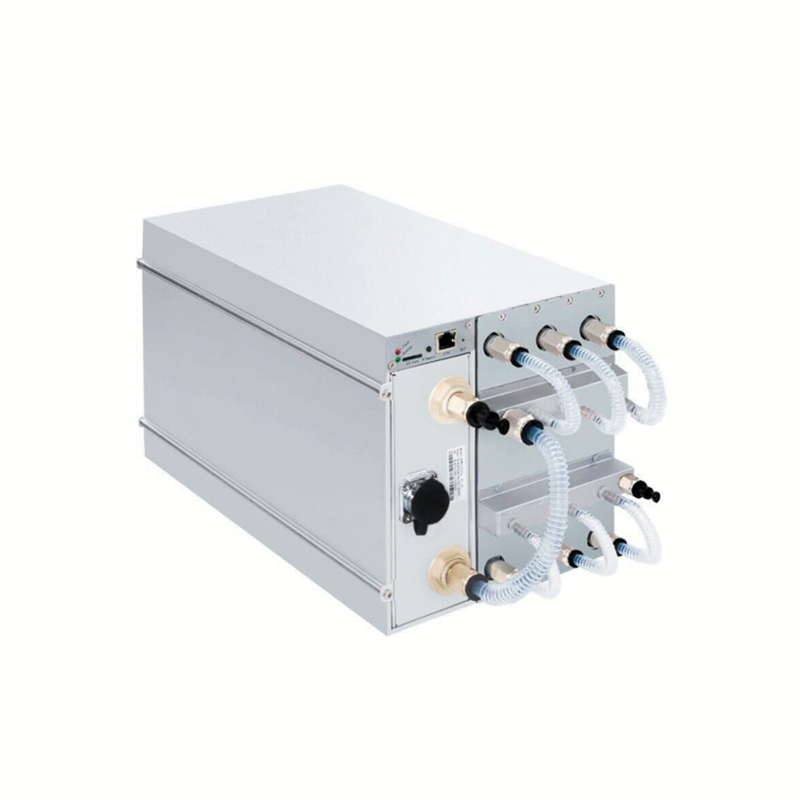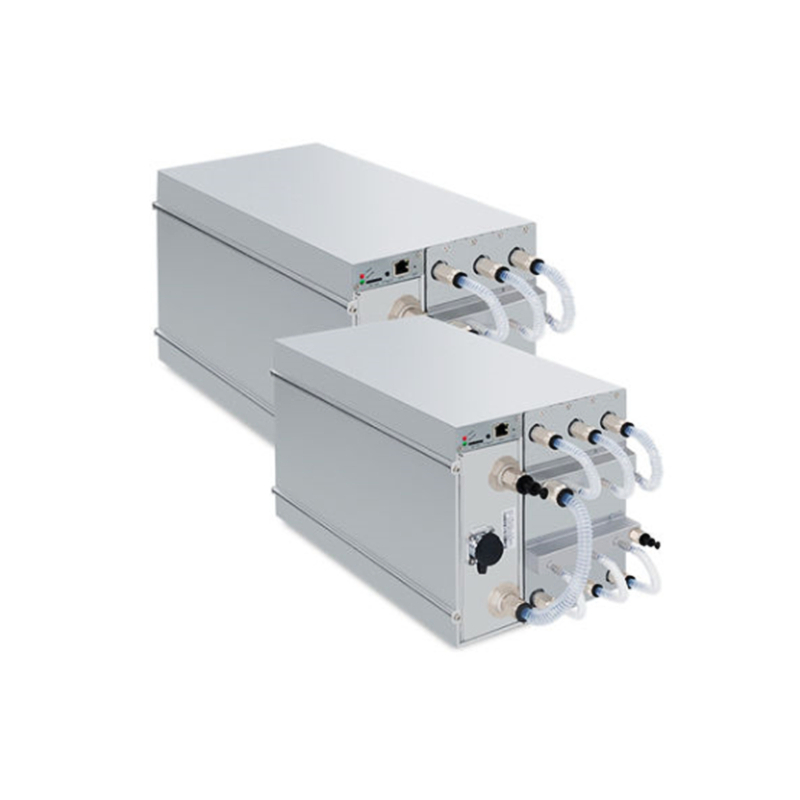 This product is designed by Bitmain to work with ANTSPACE HK3. The liquid cooling container of Antminer Space HK3 (internally designated for H3 v2) can hold 210 S19 Pro Hydro units, keeping its total power consumption slightly above 1MW. The mobile mine system will also feature a wet and dry cooling tower with a heat dissipation rating of 1000 kW.
It is recommended to use ANTMINER S19Pro Hydro with ANTSPACE HK3.
Ant Space HK3 (H3V2) has a capacity of 210 Antminer S19Pro Hydro, with a total consumption of less than 1MW.
The capacity of the mining machine will be adjusted according to the power consumption of the Antminer S19Pro Hydro, and the minimum number of mining machines is 190.
If the user fails to use the product in accordance with the provided instructions, specifications and conditions, or changes the function settings without Bitmain's prior consent, Bitmain shall not be liable for any damages caused thereby.
Note that if the miner is running without a water cooling container due to operational issues, it will not be able to serve customers.